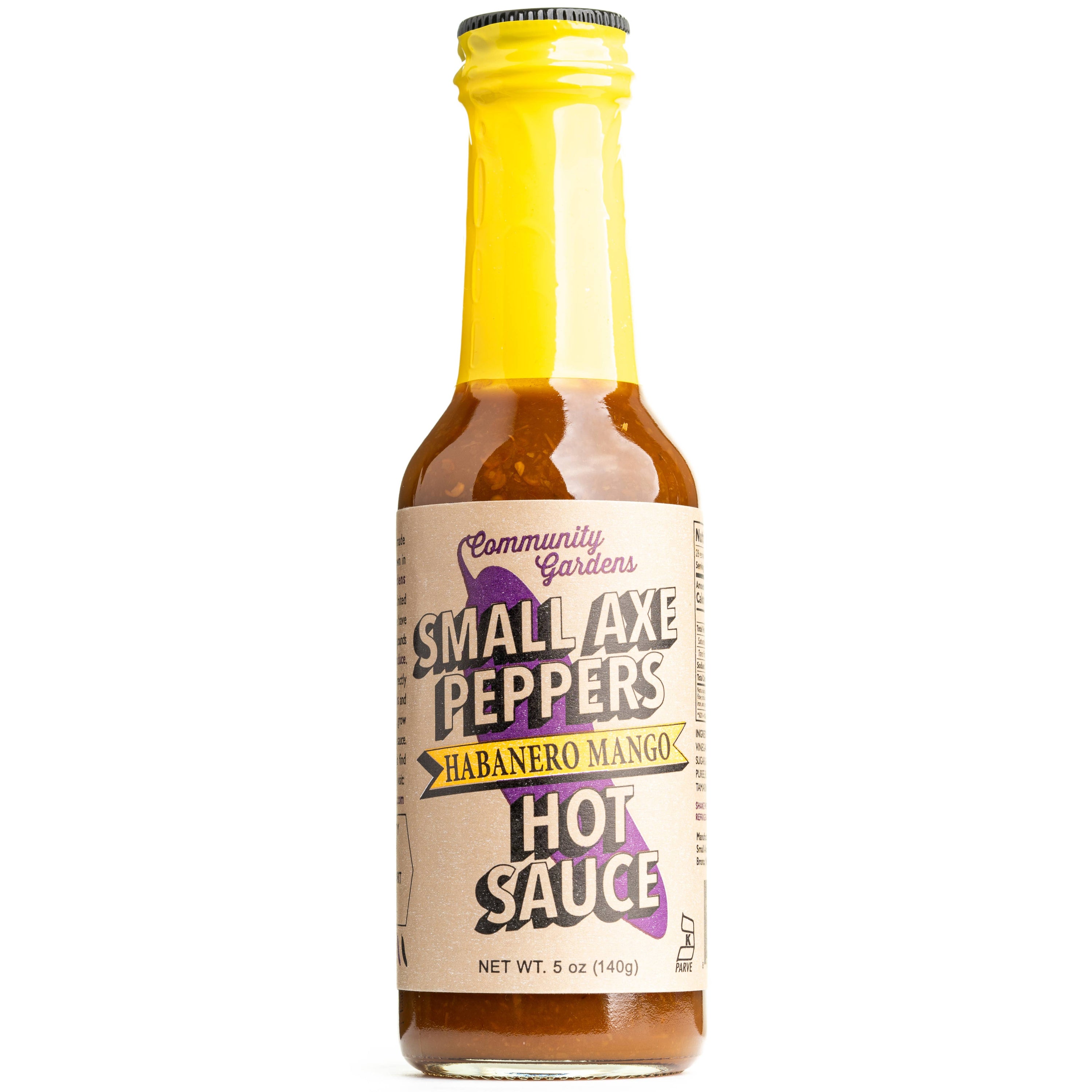 Small Axe Peppers - Habanero Mango Hot Sauce
Sale price
$8.00
Regular price
Habanero Mango Hot Sauce – Sweet'nSpicy
Habanero Mango Hot Sauce is as spicy as it is flavorful. Made with mangoes and tamarind paste, this fruity Southeast Asian hot sauce has the consistency of a chutney and the sweetness of a delicious Thai curry. Expect a sting of heat balanced out by a splash of sweet!
It pairs perfectly with eggs, stir fry, soups or any of these recipes.
Ingredients: Los Angeles Hot Sauce
Apple Cider Vinegar, Habanero Peppers, Sugar, Garlic, Onion, Mango Puree, Blood Oj Puree, Tamarind Paste, Salt
Heat Level: Medium-Hot
Peppers With a Purpose
Like all Small Axe Peppers sauces, this Habanero Mango Hot Sauce is made with peppers are sourced from community gardens and urban farms in cities across the United States. San Diego, Tucson, Phoenix, Salt Lake City, Sacramento, Charlottesville, and many more have all sold peppers at premium prices to Small Axe Peppers Hot Sauce.