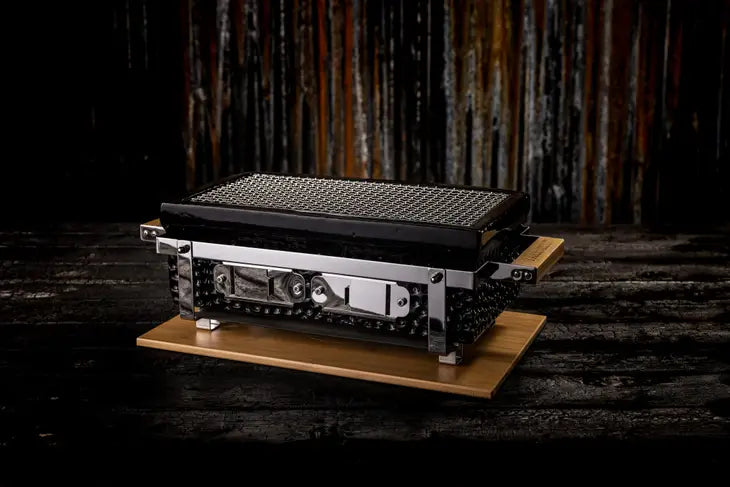 Yakiniku Shichirin Rectangle Ceramic
Sale price
$450.00
Regular price
Introducing the Yakiniku Shichirin Japanese. A unique and interactive way to experience premium cuts of kosher wagyu. 
Historically, Japanese households were built with an irori, a traditional hearth situated in the floor where families could gather around to cook and enjoy grilled meat and vegetables. Yet, as urbanization increased, many people moved to apartments where grilling was no longer feasible. As a response, certain restaurants began to specialize in dishes like yakitori (grilled chicken), yakiton (hinly sliced beef and fish,) reviving the sense of community around shared meals.
Ask us about our custom cut Wagyu Yakiniku Strips!
Delight in traditional Japanese barbecue and yakitori in the comfort of your own home. 
PLEASE NOTE: These grills are designed for outdoor use only and must never be used indoors.