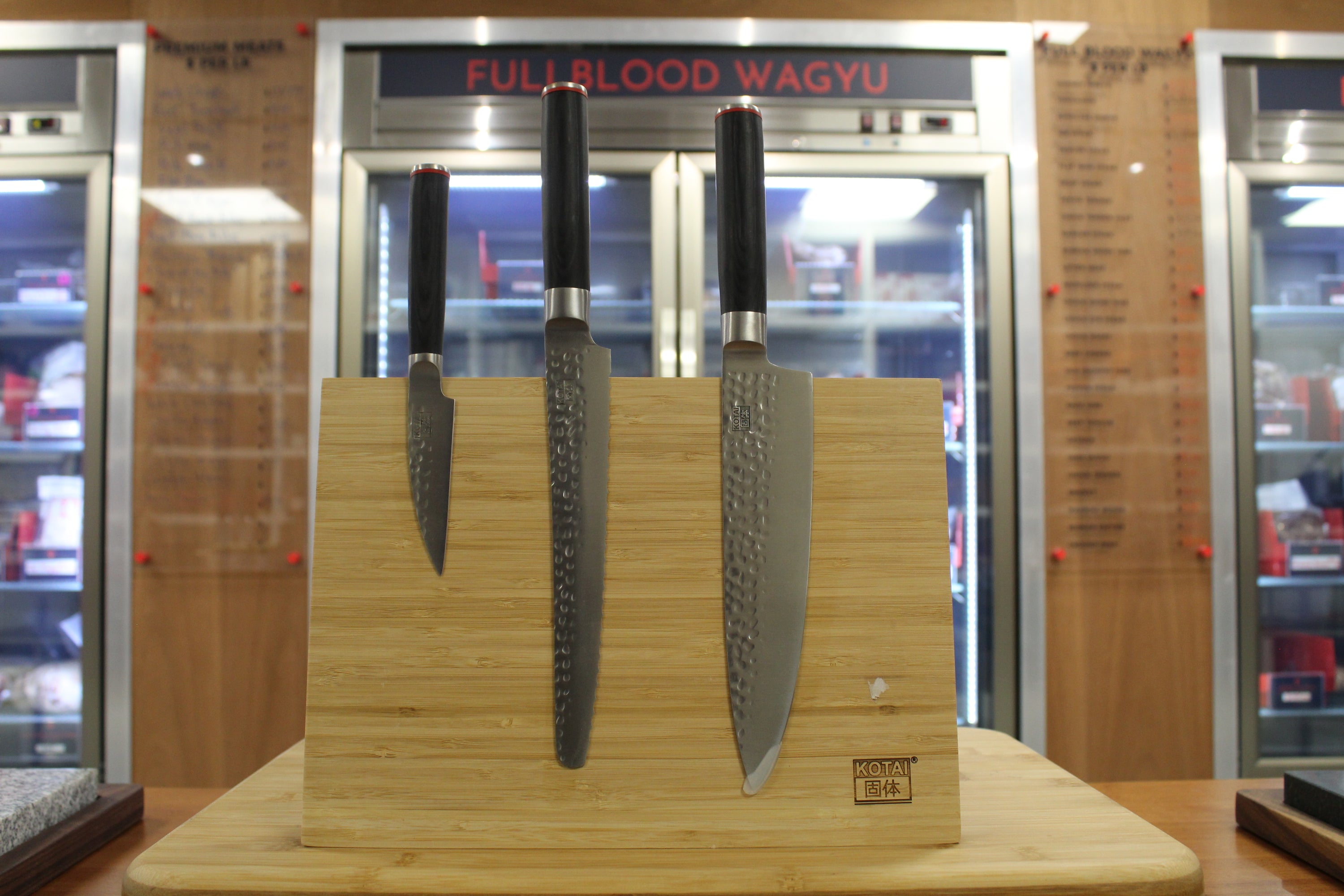 KOTAI - The Essential Set - 3 knives
Sale price
$250.00
Regular price
The Essential Set includes:

1. Paring knife - 9 cm hammered blade.
2. Gyuto (chef knife) - 20 cm hammered blade.
3. Bread/pastry knife - 20 cm serrated hammered blade.

100% handmade.
Ultra-sharp Japanese 440C high-carbon stainless steel.
Hidden full tang.
Black pakkawood handle.
HRC hardness: 59-60.
Perfectly balanced.
Stainless.
Wooden Saya (sheath or blade cover) included with each knife.
Lifetime warranty.

Sharpened to a double bevel grind giving the edge an optimal angle of 15 ̊per side (vs. 20-25 ̊for most Western knives), Kotai knives perfectly balance extreme sharpness and blade solidity.
Their 1.8 mm thin blades allow precise and sharp cuts, never crushing even the most delicate food to preserve their full flavor.

Besides its aesthetic appeal, the "Tsuchime" (hammered) pattern creates tiny pockets of air between the blade and the food being cut. This ancestral Japanese method reduces drag, thus preventing food from sticking to the blade.