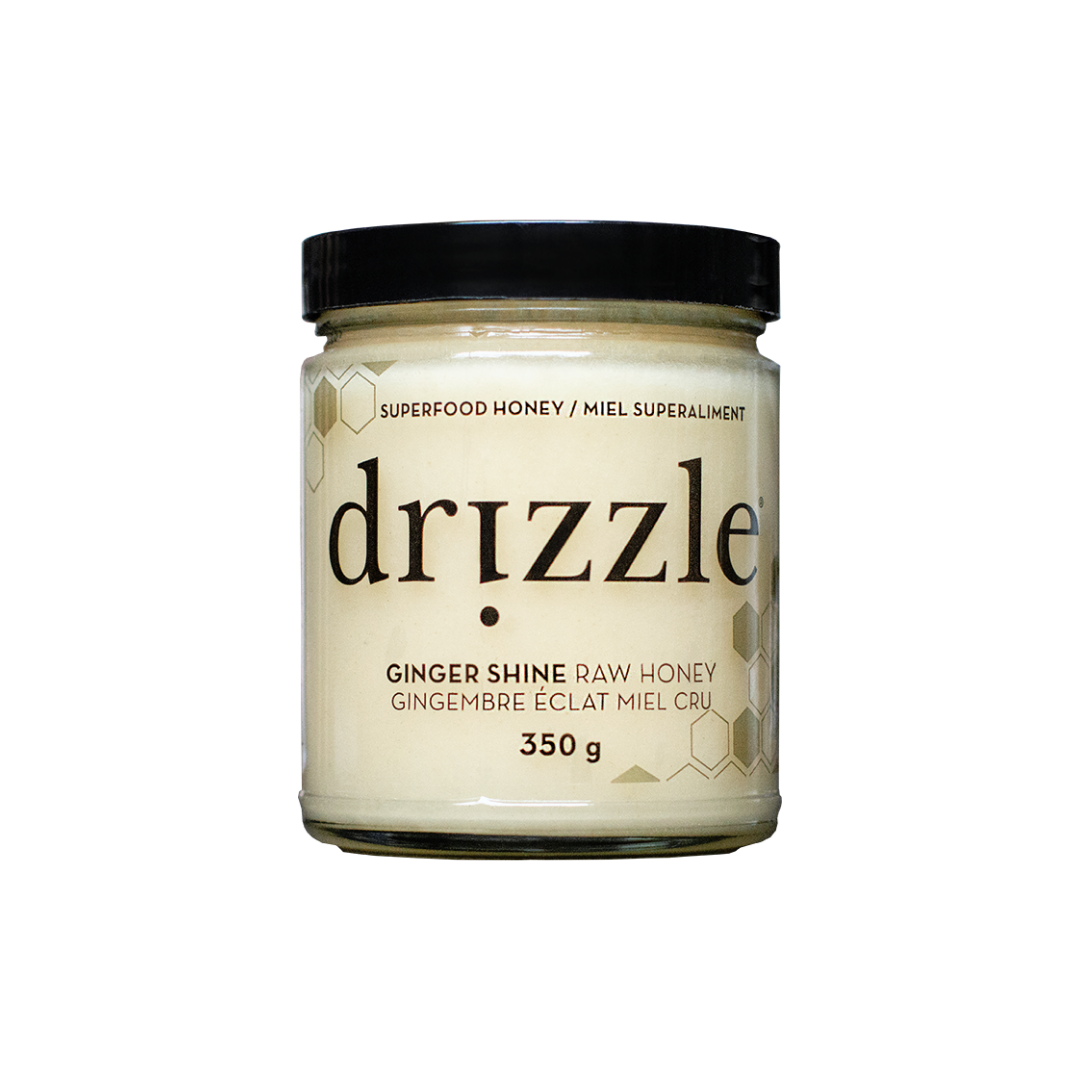 Drizzle Honey - Ginger Shine Superfood
Certified by The Kashruth Council of Canada (COR)
Sale price
$22.00
Regular price
Stir into tea or cocktails for a bright and soothing elixir or a calming nightcap. Drizzle Ginger Shine is sunshine in a jar.
Ginger Shine is our Immunity Boost Blend from our Superfood Honey Collection.
Delicious ways to enjoy Ginger Shine: make into a simple syrup for mixed drinks, incorporate into your favourite hot toddy recipe, stir into tea for a calming elixir, eat by the spoonful as a throat-coat for coughs, glaze a lemon loaf, stir into iced tea, top fruit or sorbet, add to oil-based vinaigrettes, etc. The possibilities are endless!
Drizzle Ginger Shine is part of our Superfood Honey Collection, and as always is bee-friendly, completely raw, health conscious and superfood powered! Drizzle is a Certified B Corporation and female founded, owned and run.
350 g (12 oz).