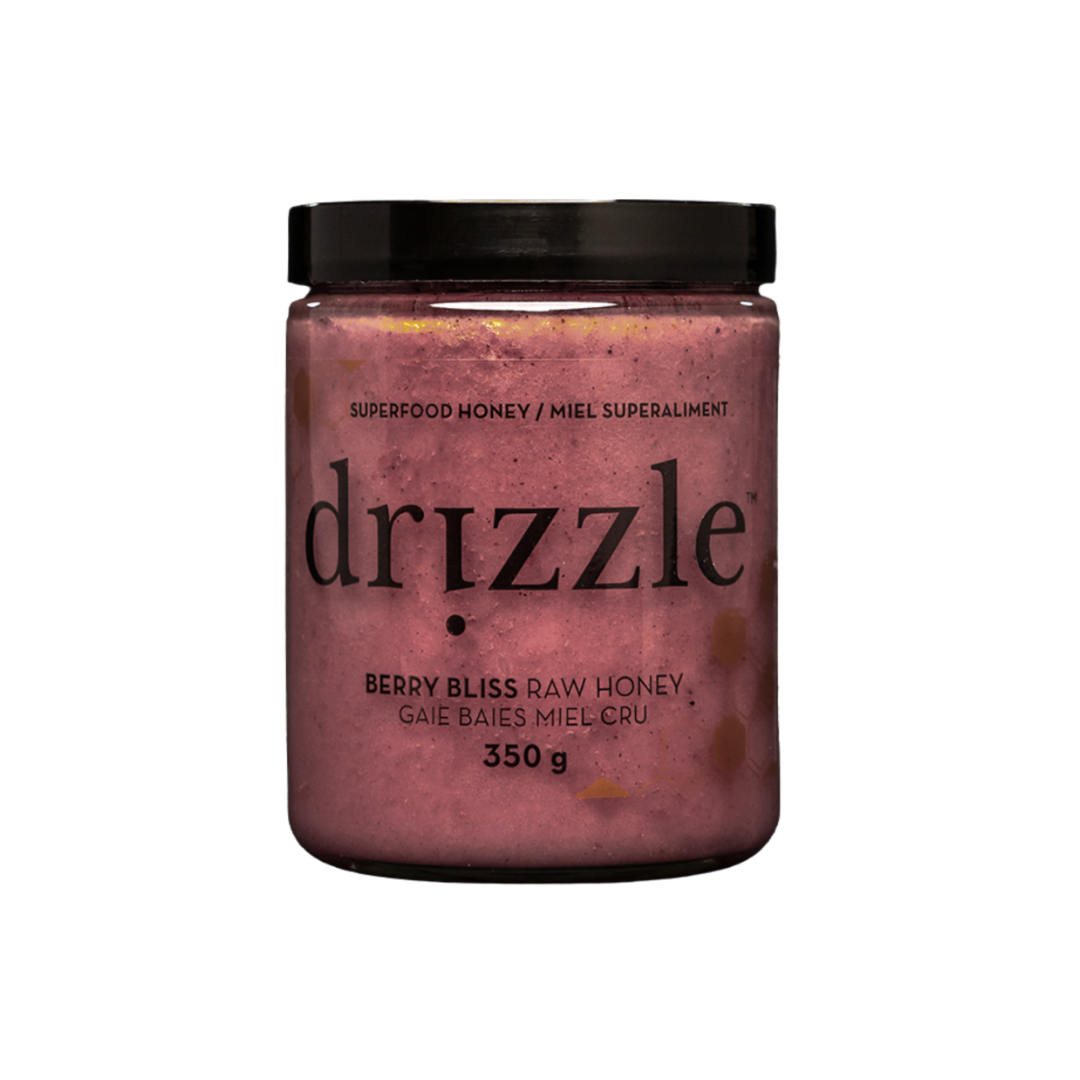 Drizzle Honey - Berry Bliss Superfood
Certified by The Kashruth Council of Canada (COR)
Sale price
$22.00
Regular price
Lush, juicy, and bursting with super berry goodness, Drizzle Berry Bliss makes for a perfect, energizing addition to your day. Drizzle onto baked goods, blend into a vinaigrette or enjoy by the spoonful.
Berry Bliss is our Antioxidant Blend from our Superfood Honey Collection.
Delicious ways to enjoy berry bliss: stir into tea or hot water, use in a vinaigrette, mix into smoothies, create a custom cocktail, honey berry compote, fresh fruit Popsicle, or drizzle over plain yogurt, the possibilities are endless!
Drizzle Berry Bliss is part of our Superfood Honey Collection, and as always is bee-friendly, completely raw, health-conscious, and superfood powered! Drizzle is a Certified B Corporation and female-founded, owned, and run.
350 g (12 oz).